2023 Ara Cary Lecture Series: How Relational Neuroscience Reframes Children's Mental Health
Dates: October 17, 2023
Meets: Tu from 8:30 AM to 4:00 PM
Location: GRAND RAPIDS - L. William Seidman Center Room 1008B
Conference Registration: $20.00
Sorry, we are no longer accepting registrations for this course. Please contact our office to find out if it will be rescheduled, or if alternative classes are available.
Online registration is not available at this time. Please contact our office for more information.
Phone: (616)331-7180 Email: learn@gvsu.edu
6 continuing education credits are included in the registration cost.
Advances in relational neuroscience has created a new paradigm for the assessment, diagnosis, and treatment of children's mental health concerns. This day-long conference will integrate key concepts from interpersonal neurobiology, polyvagal theory, and the neurosequential model of therapeutics. Attendees will leave with a new framework for conceptualizing their child client's symptoms and behaviors that will increase clinician competency and decrease burn-out.
Objectives
Describe key concepts of interpersonal neurobiology, including coherence, complexity theory, and integration.
Describe how interpersonal neurobiology conceptualizes mental health symptoms and DSM diagnoses.
Describe the 2 branches of the autonomic nervous system and how they relate to symptoms and behaviors in children.
Describe how a sensitized stress response system contributes to symptoms and behaviors in children.
Describe why coherence is an important treatment intervention.
Articulate how mindsight prompts integration.
Notes:
SWCE Policies
Payment & Registration
Payment is due upon registration. If a participant registers for a course and has not paid the registration fee, we will send a reminder email to pay the fee. If there is no response and the fee has not been paid within 7 days, the participant will be dropped from the course and may re-register and pay if space is available. This policy is to ensure equitable access to courses that have high demand and long waitlists.
Registration Deadline: Three days prior to the program by 5pm.
Waitlist Policy: Our social work programs, excluding the DHHS programs, may fill up due to interest in the content. If the course becomes full, we will have a limited wait list. Those who get on a wait list for a course, you will be notified as soon as possible if a seat becomes available and payment must be made upon enrollment. When the typical registration period ends two days prior to the begin date, all those on the list will be notified we can no longer accept people into the class.
Cancellations:
Participants may cancel their registration at any time by calling our office at 616-331-7180 or emailing learn@gvsu.edu. Participants seeking a refund must cancel their registration at least 48 hours prior to the program. You may either receive a full refund back on your card, or we can place a credit on your account for a future program. Refund requests received within 48 hours of the program are not eligible for a refund. If GVSU needs to cancel the event, participants will receive a full refund.
Social Work Continuing Education Credits:
Participants seeking Social Work Continuing Education credits will need to arrive by the start time of the program, and must stay until the end. Partial credit will not be awarded.
Participants must complete the post-event evaluation to receive SWCE credit.
Certificates will be emailed to participants 1-2 business days after the program. Participants who have not received their certificate (and it is not in their spam/junk folder) should email learn@gvsu.edu.
Grand Valley State University School of Social Work, an accredited social work education program, is authorized by Administrative Rule 338.2965 to award Michigan social work continuing education contact hours.
| | |
| --- | --- |
| Fee: | $20.00 |
| Hours: | 6.00 |
| CEUs: | 6.00 |
GRAND RAPIDS - L. William Seidman Center Room 1008B
50 Front Ave, Grand Rapids, 49504
Robyn Gobbel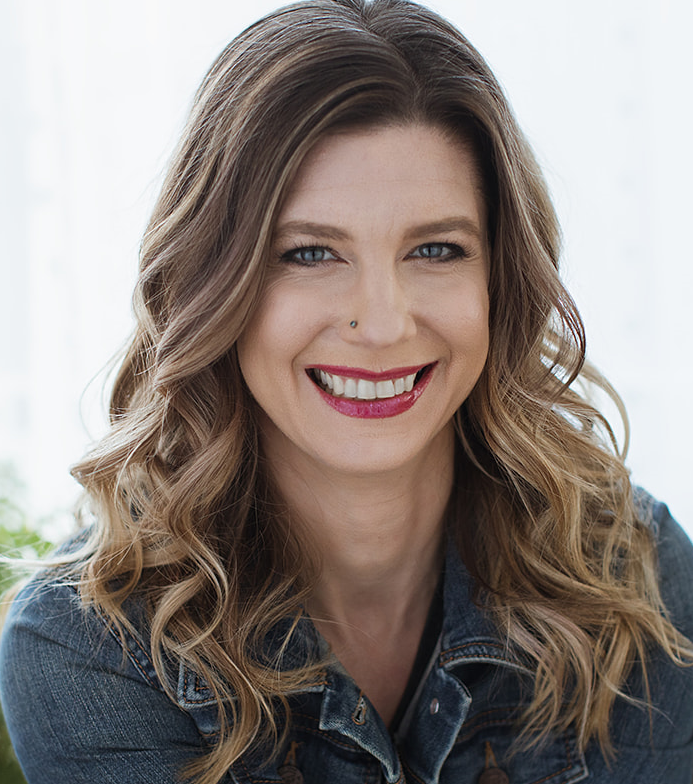 Robyn Gobbel, MSW, has 20 years of practice as a family and child therapist, specializing in complex trauma, attachment, and adoption. Her diverse clinical training includes EMDR, Somatic Experiencing, Theraplay, Trust Based Relational Intervention®, Circle of Security Parent Educator, The Alert Program® and Yogapeutics Aerial Yoga Level 1 Teacher Training. Robyn consults, teaches, and trains extensively throughout the US and is the host of The Baffling Behavior Show podcast. Robyn's first book, Raising Kids with Big, Baffling Behaviors: Brain-Body-Sensory Strategies that Really Work, will be published in September 2023.