The Intersection between Mental Health and Legal Status
Dates: December 8, 2023
Meets: F from 9:00 AM to 12 N
Location: GRAND RAPIDS - BIK 230-235
COURSE: $49.00
There are still openings remaining at this time.
The current undocumented immigrant (UI) population in the United States is approximately 22.1 million. The majority of these individuals experience higher levels of stress related to having a lack of immigration status, limited family and social support, inadequate housing conditions, racism, discrimination, and unresolved trauma. Not knowing how to assist a client from the UI community with their stress and social issues can have detrimental consequences such as high incidences of depression and anxiety and isolation.
Objectives:
Participants will identify (3) major stressors of UI clients and how these stressors can impact their mental health.
Participants will identify two (2) preventive measures to help UI client reduce their chances of developing depression and anxiety.
Participants will identify at least three (3) resources to help UI clients reduce isolation.
Notes:
SWCE Policies
Payment & Registration
Payment is due upon registration. If a participant registers for a course and has not paid the registration fee, we will send a reminder email to pay the fee. If there is no response and the fee has not been paid within 7 days, the participant will be dropped from the course and may re-register and pay if space is available. This policy is to ensure equitable access to courses that have high demand and long waitlists.
Registration Deadline: Three days prior to the program by 5pm.
Waitlist Policy: Our social work programs, excluding the DHHS programs, may fill up due to interest in the content. If the course becomes full, we will have a limited wait list. Those who get on a wait list for a course, you will be notified as soon as possible if a seat becomes available and payment must be made upon enrollment. When the typical registration period ends two days prior to the begin date, all those on the list will be notified we can no longer accept people into the class.
Cancellations:
Participants may cancel their registration at any time by calling our office at 616-331-7180 or emailing learn@gvsu.edu. Participants seeking a refund must cancel their registration at least 48 hours prior to the program. You may either receive a full refund back on your card, or we can place a credit on your account for a future program. Refund requests received within 48 hours of the program are not eligible for a refund. If GVSU needs to cancel the event, participants will receive a full refund.
Social Work Continuing Education Credits:
Participants seeking Social Work Continuing Education credits will need to arrive by the start time of the program, and must stay until the end. Partial credit will not be awarded.
Participants must complete the post-event evaluation to receive SWCE credit.
Certificates will be emailed to participants 1-2 business days after the program. Participants who have not received their certificate (and it is not in their spam/junk folder) should email learn@gvsu.edu.
Grand Valley State University School of Social Work, an accredited social work education program, is authorized by Administrative Rule 338.2965 to award Michigan social work continuing education contact hours.
| | |
| --- | --- |
| Fee: | $49.00 |
| Hours: | 3.00 |
| CEUs: | 3.00 |
Fee Breakdown
| Category | Description | Amount |
| --- | --- | --- |
| Fee | COURSE | $ 49.00 |
| Fee-Alternate | SSW Field Education Supervisor | $ 36.00 |
| Fee-Alternate | GVSU Faculty/Staff | $ 15.00 |
GRAND RAPIDS - BIK 230-235
A parking pass will be emailed to you two days prior to the event. Please see the link below for maps to Grand Valley State University locations: https://www.gvsu.edu/maps.
Building Address: Bicycle Factory 201 Front Ave. SW Grand Rapids, MI 49504
Elisa Pérez-Arellano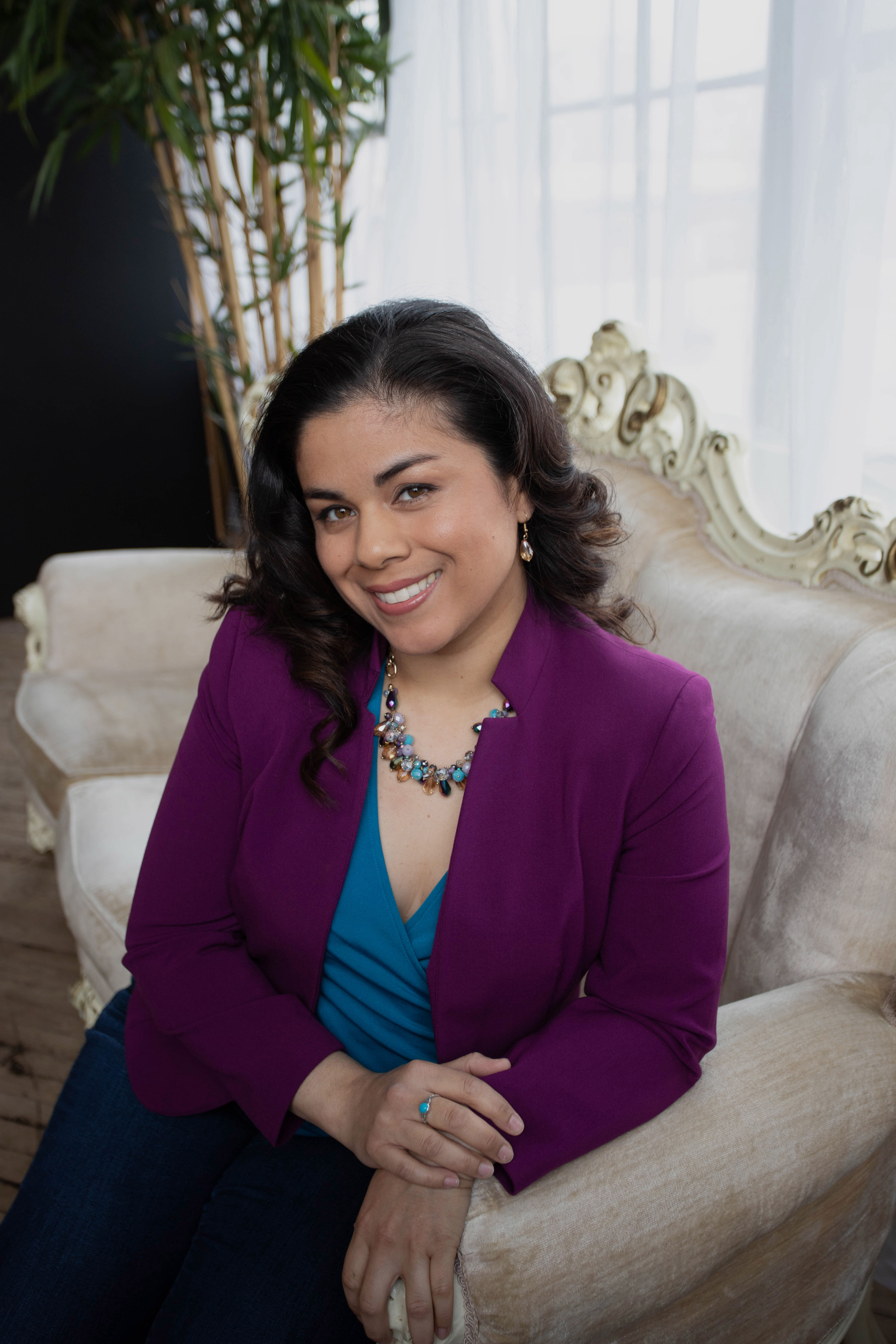 Elisa immigrated from Mexico to the United States 22 years ago. Despite the barriers she experienced due to being an immigrant, Elisa earned a bachelor's and master's degree in social work from GVSU. Elisa has over 13 years of professional experience working with migrant, immigrant, and refugee communities in areas like community advocacy, community outreach, case management, program development, medical social work, and mental/behavioral health. Elisa is currently the owner and lead therapist of Inclusive Empowerment Services, a private practice located in Holland, MI, where she offers mental health therapy, consulting services, and tailored workshops. Elisa's mission is to help her clients align their body, mind and soul through the exploration and identification of their maladaptive behavioral and cognitive patterns and traumatic history that may prevent them from living a life of personal fulfillment and purpose. Elisa is also an instructor at the School of Social Work at GVSU, where she teaches Professional Development in social work.