Growing Attachment Through a Play-Based Lens
Dates: November 3, 2023
Meets: F from 8:45 AM to 12 N
Location: GRAND RAPIDS - BIK 230-235
COURSE: $49.00
Sorry, we are no longer accepting registrations for this course. Please contact our office to find out if it will be rescheduled, or if alternative classes are available.
***This course is available free of charge to family preservation workers and supervisors of MDHHS-contracted agencies.*** The course fee is $49 for all others.
Growing Attachment through a Play Based Lens is a hands on and interactive training. Together, we will learn how attachment impacts brain development. Additionally, strategies and tools to support the growth of attachment through intentional play will be shared. Using growth attachment strategies, through intentional play, children, families and their natural supports will experience an increase in stability, safety and love.
Objectives:
Participants will learn two ways that attachment impacts brain development.
Participants will identify five areas of which Intentional play builds attachment.
Participants will explore ten tools used in play based therapy, that supports the growth of attachment.
Notes:
SWCE Policies
Payment & Registration
Payment is due upon registration. If a participant registers for a course and has not paid the registration fee, we will send a reminder email to pay the fee. If there is no response and the fee has not been paid within 7 days, the participant will be dropped from the course and may re-register and pay if space is available. This policy is to ensure equitable access to courses that have high demand and long waitlists.
Registration Deadline: Three days prior to the program by 5pm.
Waitlist Policy: Our social work programs, excluding the DHHS programs, may fill up due to interest in the content. If the course becomes full, we will have a limited wait list. Those who get on a wait list for a course, you will be notified as soon as possible if a seat becomes available and payment must be made upon enrollment. When the typical registration period ends two days prior to the begin date, all those on the list will be notified we can no longer accept people into the class.
Cancellations:
Participants may cancel their registration at any time by calling our office at 616-331-7180 or emailing learn@gvsu.edu. Participants seeking a refund must cancel their registration at least 48 hours prior to the program. You may either receive a full refund back on your card, or we can place a credit on your account for a future program. Refund requests received within 48 hours of the program are not eligible for a refund. If GVSU needs to cancel the event, participants will receive a full refund.
Social Work Continuing Education Credits:
Participants seeking Social Work Continuing Education credits will need to arrive by the start time of the program, and must stay until the end. Partial credit will not be awarded.
Participants must complete the post-event evaluation to receive SWCE credit.
Certificates will be emailed to participants 1-2 business days after the program. Participants who have not received their certificate (and it is not in their spam/junk folder) should email learn@gvsu.edu.
Grand Valley State University School of Social Work, an accredited social work education program, is authorized by Administrative Rule 338.2965 to award Michigan social work continuing education contact hours.
| | |
| --- | --- |
| Fee: | $49.00 |
| Hours: | 3.00 |
| CEUs: | 3.00 |
Fee Breakdown
| Category | Description | Amount |
| --- | --- | --- |
| Fee | COURSE | $ 49.00 |
| Fee-Alternate | SSW Field Education Supervisor | $ 36.00 |
| Fee-Alternate | GVSU Faculty/Staff | $ 15.00 |
| Fee-Alternate | DHHS Discount | $ 0.00 |
GRAND RAPIDS - BIK 230-235
A parking pass will be emailed to you two days prior to the event. Please see the link below for maps to Grand Valley State University locations: https://www.gvsu.edu/maps.
Building Address: Bicycle Factory 201 Front Ave. SW Grand Rapids, MI 49504
Jacqueline Scherer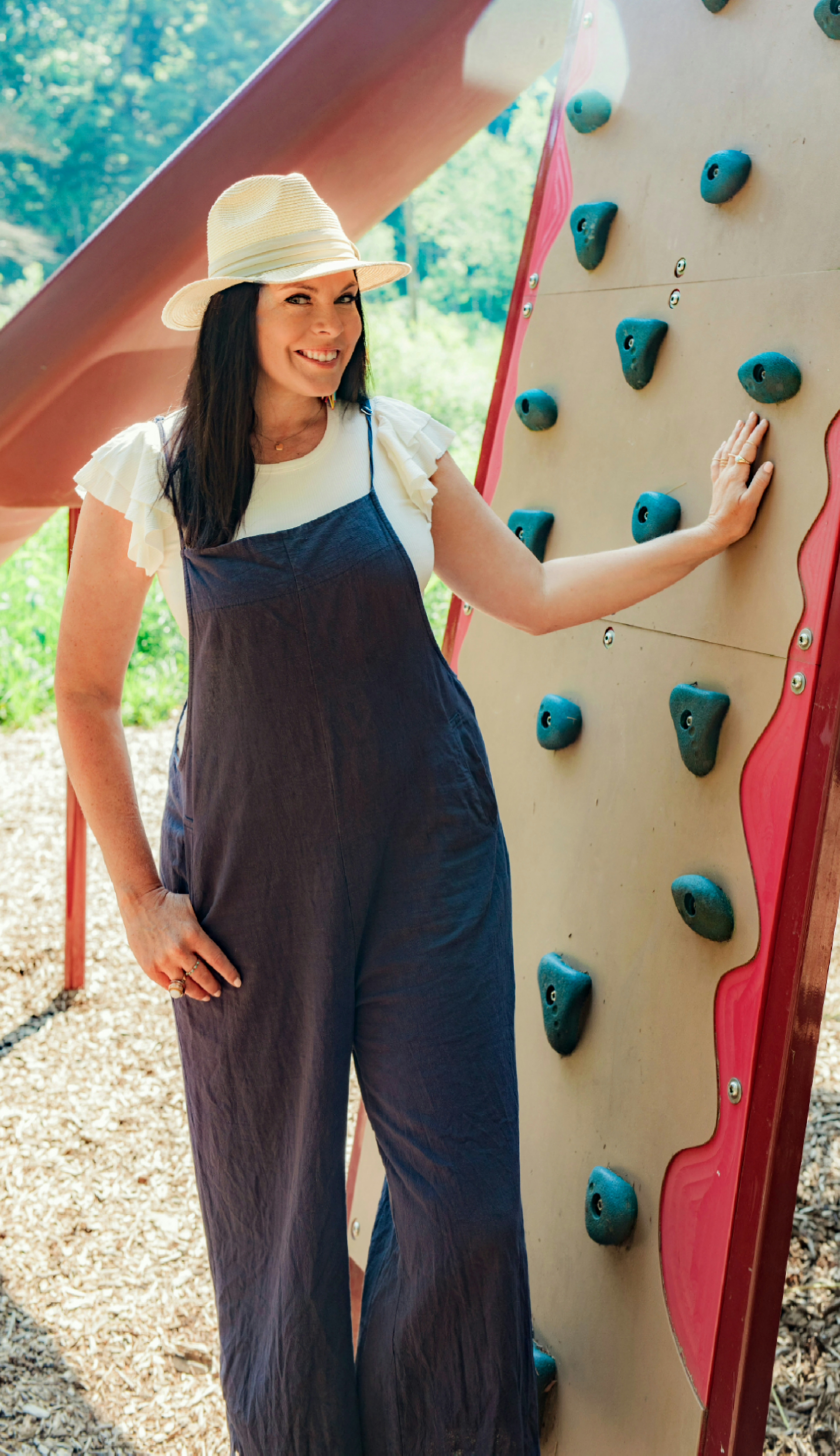 Jacqueline Scherer is a Licensed Clinical Social Worker, a Registered Play Therapist ™ and the Founder of THE PLAYGROUNDgr . Jacqueline has worked with children for over twenty years, and has been a foster parent for over eleven. She founded Stand Up For Kids Olympia, WA Chapter and started the first THP+ Program in San Diego, CA. She worked alongside a team of professionals piloting a traumatic grief curriculum for children, became an educational advocate and served as a crisis clinician for children in Kent County. She has spoken and taught clinicians, teachers and other community supports in the world of grief, trauma and play for over ten years, and recently brought her passion to a new platform, THE PLAYGROUNDgr podcast. THE PLAYGROUNDgr Podcast centers around children and play, inviting local experts and leaders to share their own journeys related to healing through play. Interested in learning more about Jacqueline's leadership in our community or the world of play? Email her at jacqueline@theplaygroundgr.org.